Annie De Vega

(Lope De Vega x Annie's Fortune (Montjeu), Ralph Beckett/Waverley Racing, 3yo filly, Form: 3-)
Ralph Beckett has so far proven a dab hand at training the progeny of Lope De Vega (Shamardal x Lady Vettori (Vettori)), with his 17 runners by the sire so far producing 6 individual Stakes winners, a tally that stands at double the amount of any other trainer in Europe (next best being Andre Fabre, Carlos Laffon-Parias & Roger Varian with 3 apiece). Beckett's early efforts with fillies Isabel De Urbina and She Is No Lady did not go unnoticed by Waverley Racing, who in 2017 acquired 6 Lope De Vega yearling fillies for a total spend of approximately £775,000 (Teodora De Vega was knocked down to Green Star Bloodstock at the 2017 Tattersalls Book 1 Sale for 250,000gns, and Green Star Bloodstock's only other bloodstock purchase in the last 5 years was a further Lope De Vega filly from the same sale that sold for 280,000gns; named Lope Athena, she had 4 unplaced starts for trainer Stuart Williams under the ownership of "RFZ Technology"). Their spend was rewarded with 4 individual Stakes winners, and in 2018 they went again, spending approximately £215,000 for a further three fillies, all by Lope De Vega.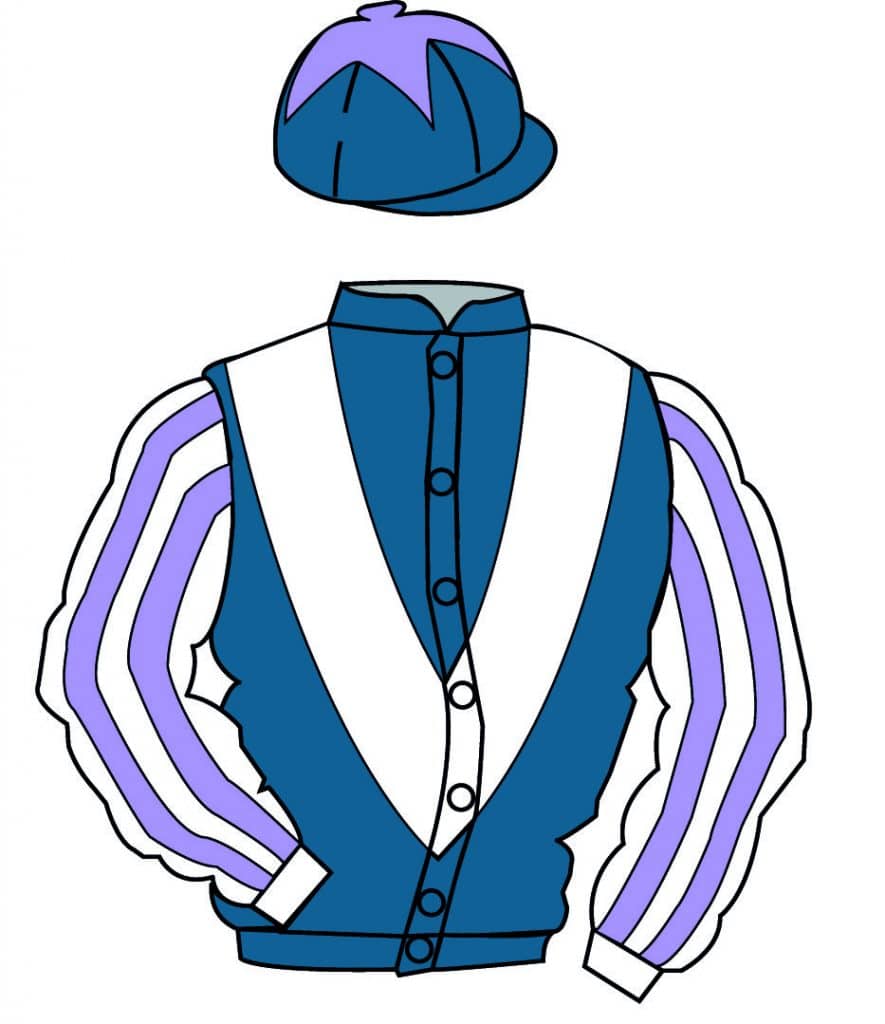 Amongst the latter batch was Annie De Vega, whose strength in the market was particularly noteworthy when sent to post as the 3.9 BSP (Betfair Starting Price) market leader on her only start as a juvenile in a 1m maiden at Nottingham last October.
Barring rank outsider Molinari, the only other runner in the field at Nottingham to have come up against a stablemate of Annie De Vega was the Andrew Balding-trained Damage Control (Zoffany x One So Marvellous (Nashwan)), who had done so on each of his two previous starts: on debut, he had finished 4 ¾ lengths adrift of fellow debutant (and now officially 110-rated) Max Vega (Lope De Vega x Paraphernalia (Dalakhani)), but started at a BSP of 22 vs a BSP of 24 for the Ralph Beckett-trained juvenile, and last time out at Bath had been sent off favourite (3.6 BSP) against the 90-rated Passing Fashion (Raven's Pass x Fashion Statement (Rainbow Quest)) (4.5 BSP) who was coming off a 5th placing in the Listed Stonehenge Stakes. Therefore, coming into his 3rd start with a level of form that was far from disgraceful (and strongly implying there was more to come), it is interesting that Damage Control gave way in the market (5.4 BSP) to debutant Annie De Vega (3.9 BSP).
In the race itself, experience ultimately played a leading role in the outcome: Annie De Vega showed signs of greenness early, including having to be ridden into the turn leaving the back straight, but ultimately ran well thereafter, staying on to finish 3rd behind a pair of colts who were each having their 3rd start; the winner, King Carney (Australia x Petit Trianon (Dansili)), would go on to win the Listed Silver Tankard Stakes at Pontefract on his next start.
The manner in which Annie De Vega finished off her only start over an extended mile on soft ground was one which pointed very much to a filly who should be improving both with further distance and experience. However, with regards to improvement up in trip, Annie De Vega's pedigree muddies the water somewhat. Damsire Montjeu's glittering stallion career saw him sire 54 individual black-type fillies in Europe; only 12 of those 54 (22%) gained black-type as a juvenile, but that group of 12 mares has already produced a Group 1 winner (Anapurna), a Group 2 winner (Just Wonderful) and four further Stakes performers (Lost Treasure, Diploma, Dynasty & Very Dashing) between them, with many more progeny to come.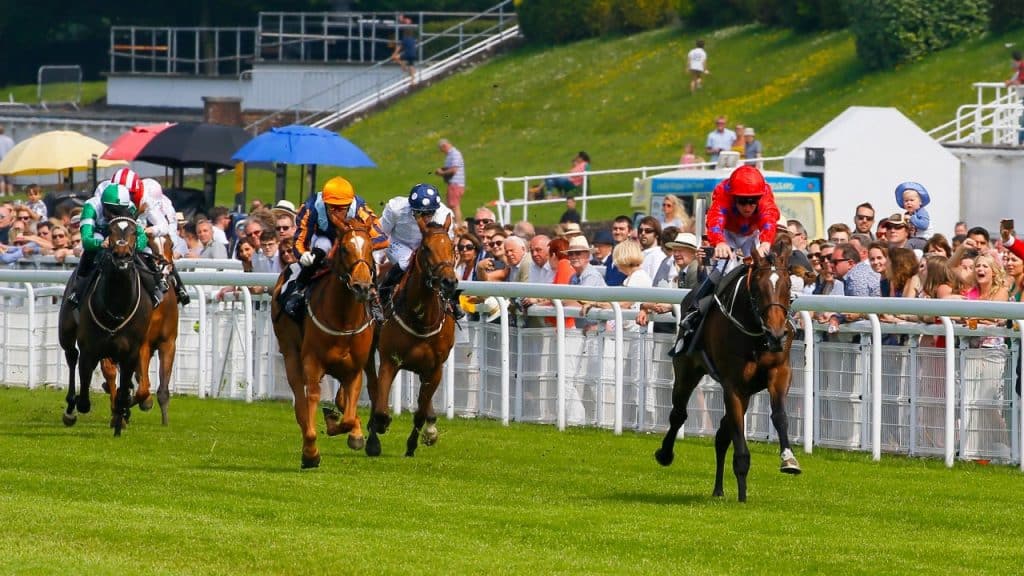 Also in that group of 12 is Annie De Vega's mother Annie's Fortune (Montjeu x Semaphore (Zamindar)), who showed anomalous precocity and speed for one by her sire, starting off over 6 furlongs in the May of her two year old career before progressing onto 4th & 3rd placings in the Group 3 Prestige Stakes and Group 3 Oh So Sharp Stakes later that year, both over 7 furlongs. Compounded with that, Annie's Fortune is one of 8 runners from her mother, Semaphore (Zamindar x Blue Duster (Danzig)), 7 of which showed their best form at a mile or shorter, including the fast, precocious and talented filly Natalie's Joy (Lope De Vega x Semaphore (Zamindar)), whose 6 length winning debut at Goodwood in May as a 2 year old saw her come within 0.07s of a juvenile course record that has stood since 1999; incidentally, she is the only other runner from the distaff side of this family to have hit the racecourse as a result of breeding with Lope De Vega.
On the visual impression of her only start, Annie De Vega did not look like the obviously big & scopey filly that you would be banking on to improve markedly up both in distance and with more time but, in spite of both this and the continuous presence of speed (and a hint of precocity) throughout her family, Annie De Vega still very much looks a filly to improve a good deal as a 3 year old, and even looks a chance of finding some improvement stepped up to 1m2f this year; at 38,000gns, she can prove herself to be yet another well-bought Lope De Vega filly for her owner/trainer combination.
Born A King

(Frankel x Fairwater (Empire Maker), William Haggas/Faisal Meshrf Al Qahtani, 3yo colt, Form: 4-)
Born A King has Juddmonte roots going back several generations on both sides of his pedigree, with his dam Fairwater (Empire Maker x Jazz Drummer (Dixieland Band)) being out a half-sister to Group 1-winning sire Mizzen Mast (Cozzene x Kinema (Graustark)). Sent into training with Mme Criquitte Head, Fairwater was deemed sharp enough as a juvenile to take in the 5f Listed Prix Yacowlef held in June at Deauville on her very first start, and it is interesting to note that she had seemingly been showing enough at home to be sent to post at starting odds just shy of 4/1. In the race itself, Fairwater failed to live up to market expectations, finishing last of the 8 runners before being stepped up to 6 ½ furlongs for her 2nd start. Following a 3rd placing back at Deauville on her 2nd start, Fairwater was stepped up in trip again, this time to 1m½f for a maiden at Pornichet in which she duly broke her maiden at the 3rd time of asking, slamming her 15 rivals by upwards of 4 lengths. Fairwater failed to trouble the judge in two subsequent starts, once in the final start of her 2 year old season in November and once more in March of her 3 year old season at Lyon, after which she was pencilled in for a trip to Newmarket for the 2014 Tattersalls July Sale.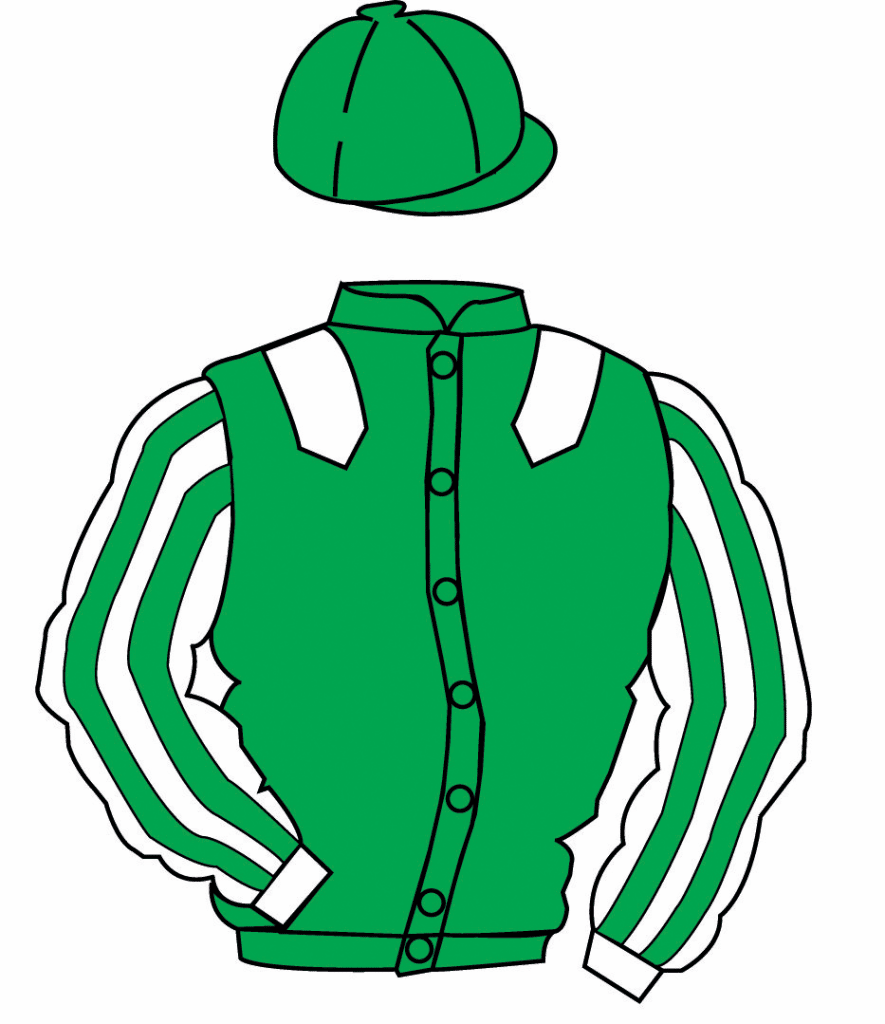 Withdrawn from that sale, Fairwater changed ownership at some stage in the ensuing months as, following a mating to Oasis Dream in 2015 that was registered to Faisal Meshrf Al Qahtani, Fairwater's resulting filly foal was consigned by Barton Stud at the 2017 Tattersalls Book 1 Yearling Sale, where she was knocked down for 88,000gns to the bid of Ted Voute. Sent into training with Andre Fabre by owner HRH Prince Faisal Bin Khaled, Shayhanah (Oasis Dream x Fairwater (Empire Maker)) saw the racetrack just twice, both as a juvenile, running to a decent level to fill the frame in maidens at Maisons-Laffitte & Deauville respectively. Not sighted on a racecourse thereafter, Shayhanah was retained by her owner and covered by Teletext (Empire Maker x Conference Call (Anabaa)) in Saudi Arabia earlier this year.
Prior to Born A King's debut, the Frankel/Empire Maker cross had only seen two runners hit the track to date, namely Grade 2 winner Fashion Business (Frankel x Icon Project (Empire Maker)) & Weekender (Frankel x Very Good News (Empire Maker)), the latter placed 5 times at Stakes level and rated OR114 at his peak. Having been retained for racing by his breeder (in what looks to be the first UK runner for Faisal Meshrf Al Qahtani as an owner), Fairwater's 2nd foal was sent into training with William Haggas and was given one start as a 2 year old in a 7f maiden at Doncaster last October, making Born A King just the 3rd horse to see a racecourse having been bred on that cross.
On desperately heavy ground, Born A King was given a considerate ride on his debut by Tom Marquand, who very much put the emphasis on education in conditions which did not look to be to his mount's liking, especially on his first day at the races. Pleasingly, Born A King did look to learn on the job and, whilst it proved to be too late in the race, he did make up noticeable ground from the rear to finish a staying-on 4th, beaten just over 3 lengths, all under hands-and-heels riding. Interestingly, despite the heavy going, Born A King showed a good turn of pace late in the race, borne out in his stride pattern (taken from Total Performance Data) which was measured in a range between 2.17 – 2.23 strides/second from the 6f to 3f before revving up to a cadence of approx. 2.38 strides/second between the 3f & 1f pole, dropping only slightly to 2.36 strides/sec for the final furlong of the race.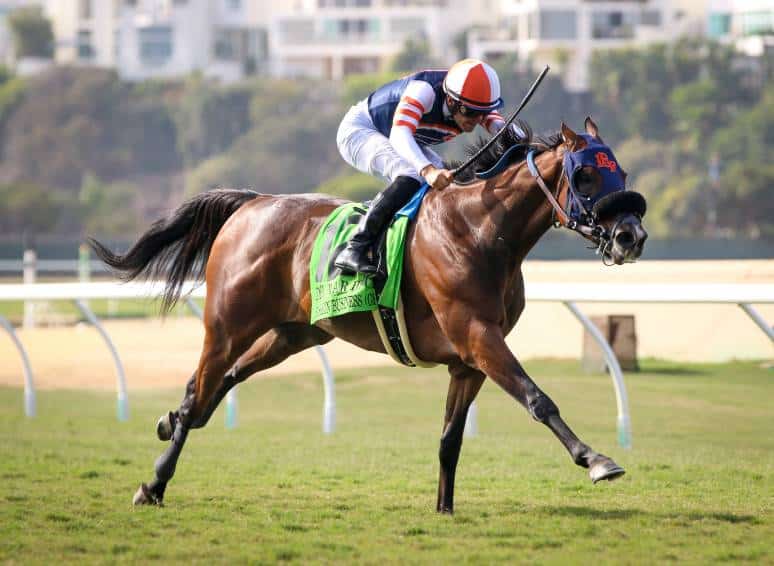 In the race itself, the winning time was poor, undoubtedly the product of every runner in the field taking 58-59 seconds each to cover their first 4 furlongs, and it is hard to flag this race up as a good piece of form on the clock. Interestingly however, whilst a sedate early pace can very much increase the chance of a 'random' result in the finish, it is interesting to see in this case that, by and large, 'the cream rose to the top' in the finish with the front 3 in the market filling the first four places home, with the well-backed 2.8 BSP favourite Magnetised (Shamardal x Princess Nada (Barathea)) narrowly saluting. Whilst the 3rd has since disappointed (bombing out in a strongly-run 1m½f maiden on heavy ground at Nottingham, arguably a markedly different test from a stamina perspective), the 5th-placed behind Magnetised won next time out and the 6th-placed, namely the Phillip Makin-trained Borstal Bull (Hot Streak x Acquaint (Verglas)) went very close to winning next time out, as well as close to inclusion on this list; finally, the 10th-placed Bold Suitor (Brazen Beau x Samasana (Redback)) won 3 of his 4 subsequent starts and is currently rated OR86, giving this form a very solid feel altogether.
Put away for the season following his Doncaster effort, Born A King has a fair way to go on a form basis if he is to match up to the impression he made both visually and in the market pre-race (sent off 4.2 BSP 2nd favourite). However, he looks a colt brimming with potential, and should improve a great deal not only with further experience, but with a view to stepping up in distance and switching to better ground, and it would not be a surprise at all to see Born A King add his name to the list of smart horses bred on the aforementioned Frankel/Empire Maker cross in the coming months.
Eastern World

(Dubawi x Eastern Joy (Dubai Destination), Charlie Appleby/Godolphin, 3yo colt, Form: 2-)
Despite proving herself to be an underwhelming racehorse in a career that saw her win one race as a 3 year old at Vichy for Henri-Alex Pantall and retire after 4 starts with a rating of 'just' OR79, Eastern Joy (Dubai Destination x Red Slippers (Nureyev)) has more than made up for it in the breeding shed for her owner Sheikh Mohammed, quickly establishing herself as something of a 'blue hen' for the Darley operation.
First foal Ihtimal's (Shamardal x Eastern Joy (Dubai Destination)) Group 3 Sweet Solera Stakes win in 2013 began the wave of success that Dubai Destination enjoyed as a broodmare sire in the ensuing years, with his daughters producing Group 1 winners Golden Horn, Postponed, God Given & Silent Sedition, not to mention the first 5 foals from Eastern Joy, all of whom won at Stakes level, headed by the 4-time Group 1 winner Thunder Snow (Helmet x Eastern Joy (Dubai Destination)) who has so far proven to be far and away the best progeny to date from his sire Helmet.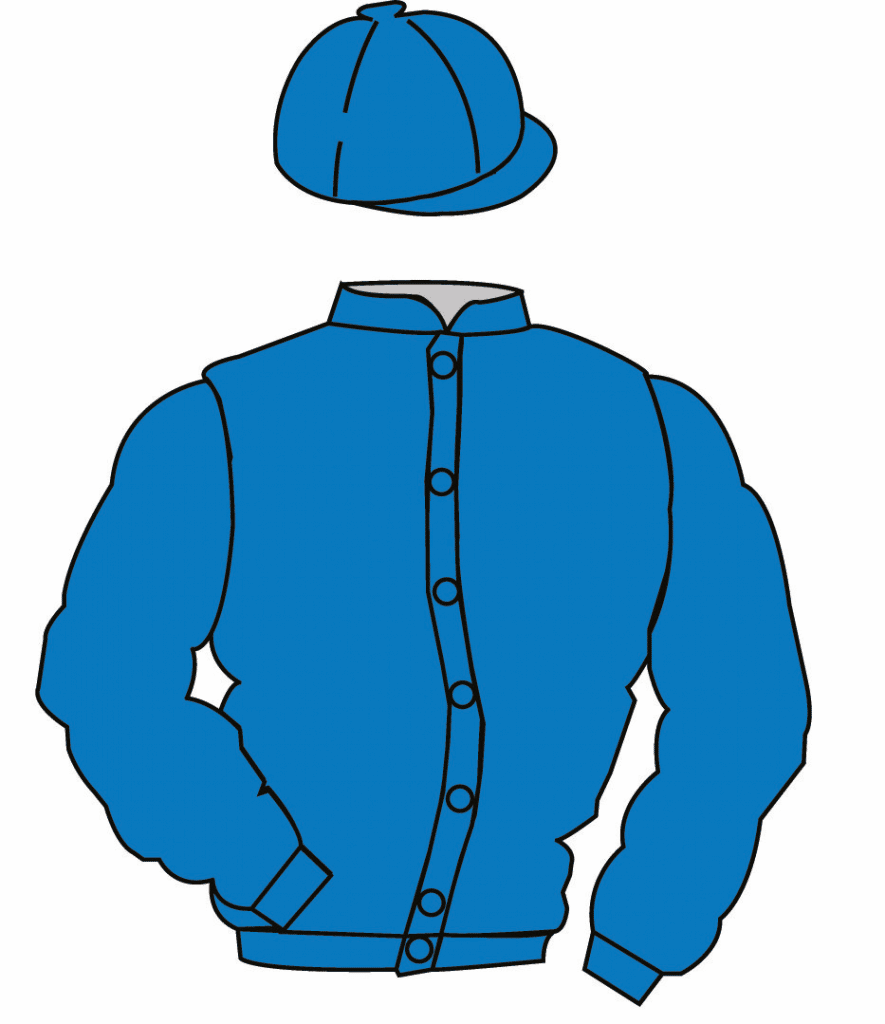 Having been rested for the year in 2015, Eastern Joy was sent to the top of the Darley roster in 2016 for a mating with Dubawi, with the resulting foal being Eastern World, just the 2nd colt from the mare (following Thunder Snow), and he was sent into training with Charlie Appleby.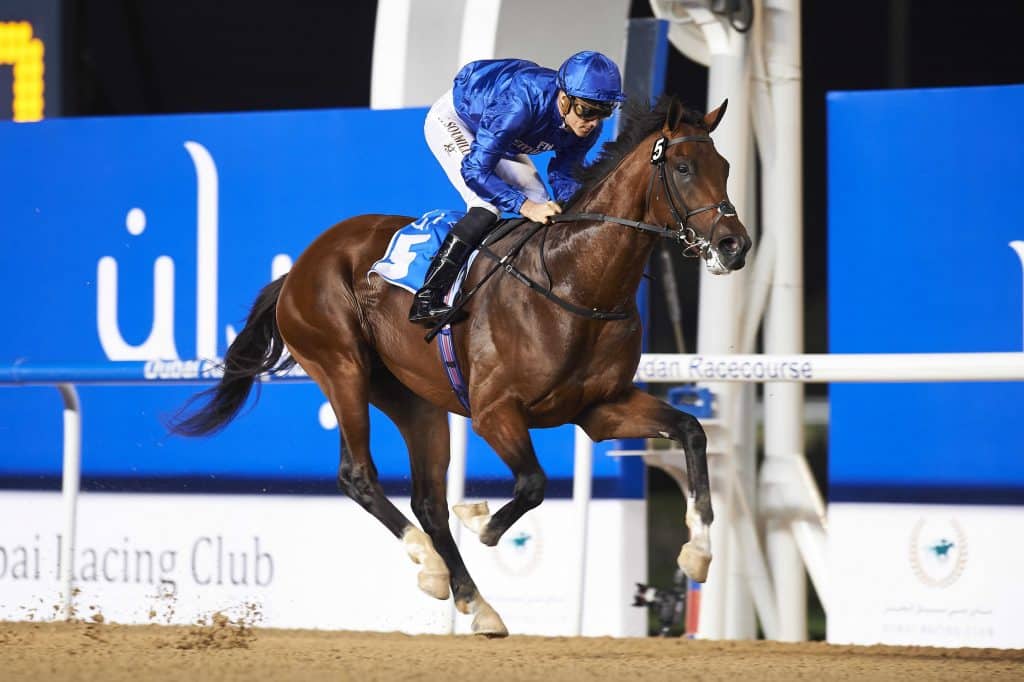 Eastern World was seen just once on a racecourse in 2019, but there was more than enough in his debut effort to suggest he can maintain his dam's perfect record with her progeny at Stakes level. Introduced in a 1m novice at Kempton last December, Eastern World was sent off a heavily-supported 1.98 BSP favourite in spite of his greenness on display in the preliminaries. Signs of inexperience continued into the race itself, with Eastern World failing to completely drop his head and settle throughout the race, instead cocking it slightly towards the inside rail. Upon being pulled out and asked for an effort by James Doyle with 2 furlongs to run, Eastern World lengthened under pressure (as opposed to quickening), running on all the way to the line, but unable to match the strong finishing effort from fellow debutant Starcat (Lope De Vega x Purr Along (Mount Nelson)), who himself had proven well-backed, starting at a BSP of 11.0 having been matched at as big as 170.0 on the morning of the race, with another debutant in the John Gosden-trained Kuramata (Australia x Blue Kimono (Invincible Spirit)) a head behind Eastern World in 3rd, with the trio a full 5 lengths clear of the 4th-placed Prince Of Eagles (Free Eagle x Sleeping Beauty (Oasis Dream)).
In 2019, there were 28 races run for 2 year olds over 1m at Kempton, and not only was Starcat's winning time the fastest of them all, but his last 3 furlongs were clocked as the 4th fastest of the 322 juveniles who ran in those 28 races. Moreover, the 4th and the 5th from the race (beaten 6 & 8 lengths) have both won since and are currently rated OR82 & OR86 respectively. None of the front 3 have been sighted since, but there is a strong chance that this proves very strong novice form in time and, given both the market strength and inexperience behind Eastern World's debut performance, he looks a good bet to make giant strides in 2020 and beyond, and further enhance his fantastic pedigree.
Edward Hopper

(Excelebration x Start The Music (King's Best), G M Lyons/David Spratt & Sean Jones & Mrs Lynne Lyons, 3yo colt, OR88, Form: 622-)
Trainer Ger Lyons has had 5 runners in Royal Ascot's Britannia Handicap so far in his career, and there seems to be some common theme running through them, in the sense that 4 of those 5 were winless in all of their respective starts at 2 (the exception being debutant Piri Wango winning on his only juvenile start back in 2011). Moreover, 4 of these 5 Britannia runners improved through their 3 year old seasons by at least 12lb (and up to as much as 19lb). Should the Britannia go ahead in some capacity this season (and should the Irish horses be able to travel), the Lyons stable looks to hold a live shot of improving on Sacrificial's 2015 Britannia 3rd-placing in the form of Edward Hopper.
Like many of Ger Lyon's previous runners in the Britannia, Edward Hopper was winless in 3 maiden starts as a 2 year old, having started his racing career in the same 7f median auction maiden at Leopardstown in which Sacrifical was introduced 5 years prior. On debut, having been the best-backed horse in the market (opening up 100/30 on the show with bookmakers and finishing up a strong 3.70 BSP 2nd favourite at the off), Edward Hopper looked in need of the experience, proving sluggish from the gates and then needing to be ridden on the turn by Colin Keane to stay in touch with the leaders. Edward Hopper's beaten margin of 4 ¾ lengths was arguably exacerbated by some scrimmaging against the far rail a furlong from home, but ultimately this was the performance of a horse who would do a good deal better with the initial experience under his belt.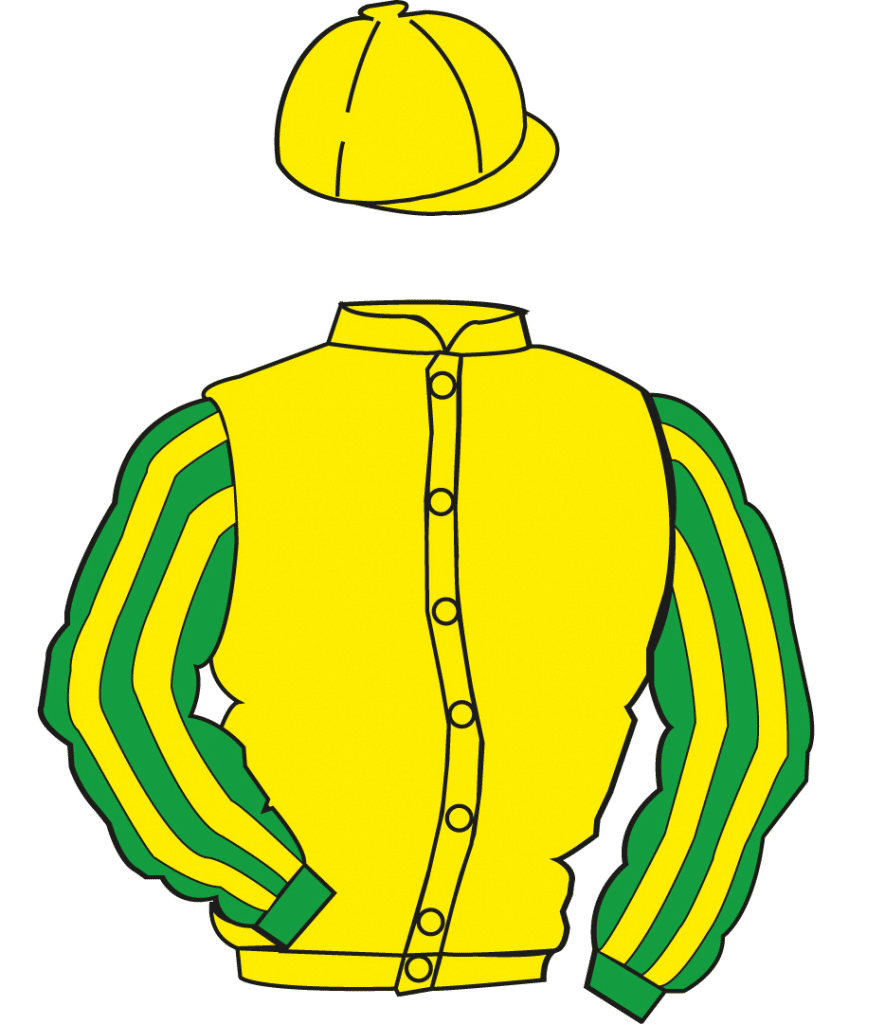 Edward Hopper duly stepped up on his 2nd start, once again in a median auction maiden, when a good 2nd of 29 over 7 furlongs at the Curragh. Breaking well from stall 20, Edward Hopper was sent forward to race prominently throughout. Travelling as well as anything into proceedings, Edward Hopper looked to hit a flat spot once brought under pressure, and took a short while to pick up, by which time market rival Brook On Fifth had hit top gear under Donnacha O'Brien. Despite staying on all the way to the line (and looking to need every bit of the 7 furlong trip), Edward Hopper was unable to reel in Brook On Fifth (Champs Elysees x Slieve (Selkirk)), going down by 3 parts of a length to the winner (who would go on to finish 4th at Group 3 level on her only subsequent start), with the pair pulling 4 ¾ lengths clear of the 3rd-placed Champers Elysees (Elzaam x La Cuvee (Mark Of Esteem)) (who is currently rated OR86).
Edward Hopper's 3rd and final start of 2019 saw him unfortunate to "bump into one" in the shape of the OR102-rated Royal Dornoch (Gleneagles x Bridal Dance (Danehill Dancer)) who was dropping back down to maiden company off the back of a 3rd in the Group 2 Richmond Stakes and a relatively low-key run in the Group 1 Prix Morny. Once again, a potentially awkward draw (10 of 15) was successfully negated by Colin Keane, and once again Edward Hopper took a little time to find his stride under pressure in the closing stages, but to his credit he continued to find all the way to the line to finish a half-length 2nd to Royal Dornoch (who would take out the Group 2 Royal Lodge Stakes two starts later), with the pair pulling 3 lengths clear of the 3rd-placed Bright Idea (Zoffany x Cushion (Galileo)), who himself looks a potential big improver in 2020.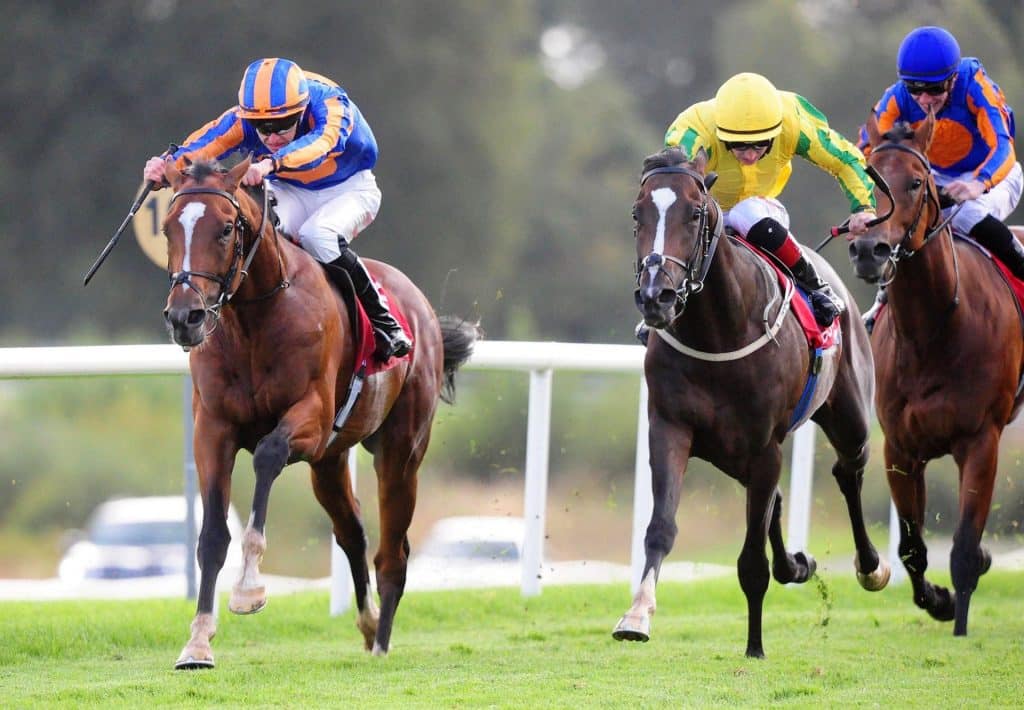 Put away for the season having been handed an opening handicap mark of OR88, Edward Hopper can make giant strides through the handicap ranks in 2020, with a step up in distance beyond 7 furlongs sure to bring about a good deal of improvement. With or without a run in the Britannia Handicap later this month, it would be little surprise to see him come onto the radar of several Hong Kong buyers through the season as he continues to build on an already-appealing form profile.
Finest Sound

(Exceed And Excel x Amplifier (Dubawi), Simon & Ed Crisford/Sheikh Mohammed Obaid Al Maktoum, 3yo gelding, OR82, Form: 333-)
Despite not being his biggest year in terms of volume (i.e. total prizemoney, number of runners and number of winners), 2019 was another successful season on several other metrics for trainer Simon Crisford, who maintained his >20% win strike-rate in the UK for the 2nd consecutive year, finished with a 55% 'first 3' strike-rate that was bettered only by Charlie Appleby & John Gosden (amongst UK trainers that had more than 100 starts for the year), and collected his 2nd Royal Ascot win with A'Ali (Society Rock x Motion Lass (Motivator)), whose Norfolk Stakes win would go on to be complimented by two further victories at Group 2 level.
Crisford's first Royal Ascot winner as a trainer came in the 2018 Britannia Handicap with rapid improver (and subsequent Group 2 scorer) Ostilio (New Approach x Reem Three (Mark Of Esteem)), and there is every chance that the trainer/owner combination of Simon Crisford & Sheikh Mohammed Obaid Al Maktoum have another live Britannia candidate on their hands in the shape of Finest Sound, who was unfortunate to bump into likely Group 1 horses on each of his three starts in maiden/novice company last year.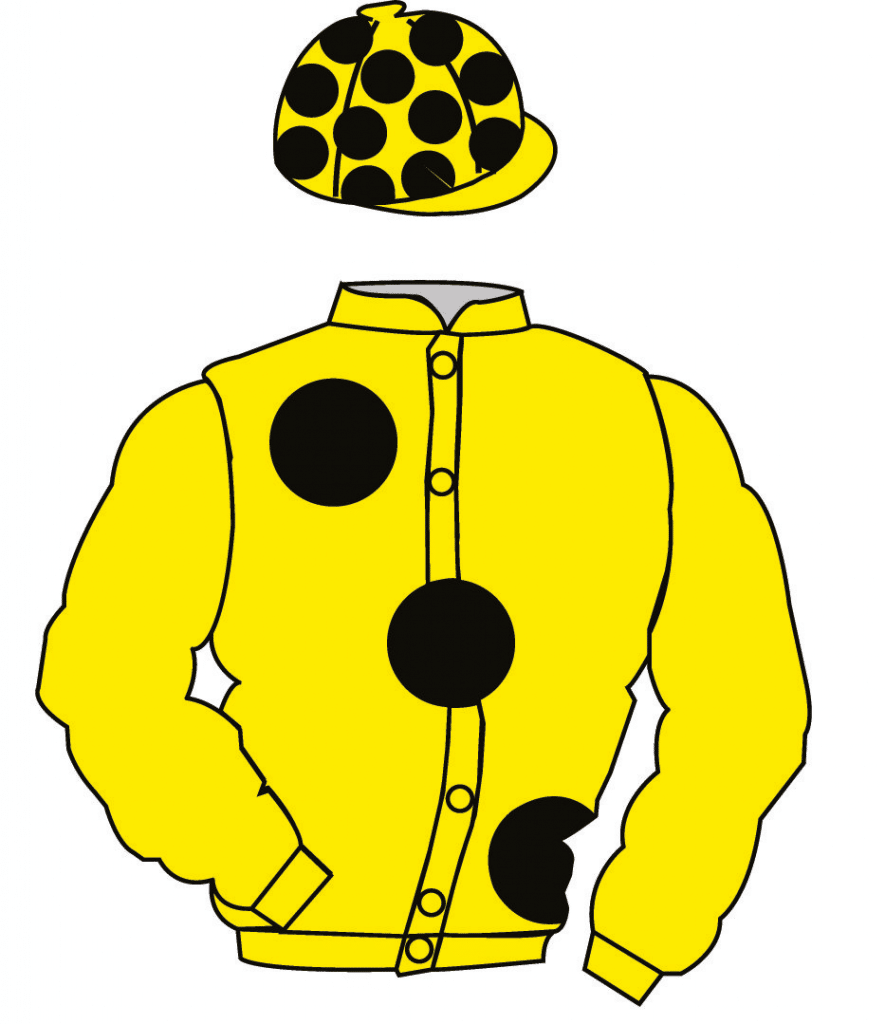 Introduced at the end of August in a 7f maiden at Sandown, Finest Sound arguably showed his best form on his racecourse bow: breaking from the widest stall of all in 12 (of 12), Finest Sound was a touch sluggish from the gate but quickly gained a good position in midfield, albeit on the outside of the pack (which saw him struggle for cover at times rounding Sandown's sweeping home turn, which consequently made him race a touch keenly at times). Having travelled reasonably well into proceedings, it was pleasing to see Finest Sound respond to Dane O'Neill's urgings when brought under pressure, and he duly stayed on all the way to the finish, pipped for 2nd on the line by the Ralph Beckett-trained Mascat (Zoffany x Critical Acclaim (Peintre Celebre)) (who would go on to win at Newmarket on his next start), with the pair finishing 4½ lengths adrift of the highly-promising Palace Pier (Kingman x Beach Frolic (Nayef)) (who would also go on to follow up easily at his next start, establishing himself as a Classic contender in the process).
Finest Sound was kept to Sandown for his 2nd start but upped to a mile on this occasion, and there is every chance the extra furlong stretched Finest Sound at this relatively early stage of his career. Once again handed a wide draw in stall 11 (of 12), Andrea Atzeni kept his mount widest of all for the first 3 furlongs of the race, eventually tacking across approaching the turn to share the lead with Never Alone (Dubawi x Yummy Mummy (Montjeu)), a move that may well have cost Finest Sound some margin in this race as he proved more keen in running than his debut, and would have likely benefitted a good deal from some cover. Sent for home two furlongs out by Atzeni, Finest Sound once again responded to his rider's urgings, but on this occasion Sandown's steep finish got the better of him, with Finest Sound's stamina limits exposed in the final furlong of this race as he faded to finish 3¼ lengths behind the Andrew Balding-trained Via De Vega (Lope De Vega x Via Milano (Singspiel)), whose storming late run to score on debut marked him out as an extremely bright prospect for the future.
Turned out just 17 days later for his 3rd and final start of 2019 (making it his 3rd start in 36 days) and dropped back to 7 furlongs, Finest Sound ran another sound race on defeat, but on this occasion the clock points to David Egan chasing too fast a pace set throughout by Raaeb (Raven's Pass x Kalaatah (Dynaformer)), with Finest Sound once again showing good enthusiasm but ultimately failing to finish his race off, assuming the lead 3 furlongs out before being swept aside a furlong later by Kinross (Kingman x Ceilidh House (Selkirk)), who would go on to score by a wildly impressive 8 length margin. Whilst Finest Sound did look to be beaten fair and square here, he can be excused in the conditions, as the 'good to soft' going did not look to be to his liking, and he looked to move through this race poorly (as opposed to his two Sandown runs where he showed himself to be a well-actioned colt); indeed, it is interesting to note that jockey David Egan reported to the stewards that his mount hung left-handed throughout this race, despite his looking to run fairly straight: there is a strong possibility that better ground will see him in a much better light (as it did on debut).
If he is to not only realise his full potential, but also to effectively see out the mile, Finest Sound will have to learn to settle better in his races going forward. However, following a gelding operation over the winter, and with only three starts under his belt, there is every chance that Finest Sound can polish with further racing. He looks a sizeable type on and, with improvement highly likely to come when exposed further to faster going, there could be plenty more to look forward to this year with Finest Sound.
Gold Wand

(Golden Horn x Los Ojitos (Mr Greeley), Roger Varian/Khaled A Rahim, 3yo filly, Form: 2-)
The Roger Varian stable looked to have a good read on their juveniles in 2019, to the extent that 4 of their top 5 Timeform-rated 2 year olds by year-end had gone to post as market leaders for their respective debuts, all of which had come at Group 1 tracks.
Time may well prove that we saw a couple of further highly promising types from Carlburg Stables last October, as Roger Varian sent two unraced juveniles up to Doncaster for what proved to be their final flat meeting of the year. Whilst aforementioned colt Magnetised (Shamardal x Princess Nada (Barathea)) duly obliged as favourite at a BSP of 2.80 in a maiden that looks likely to prove a strong formline, the race prior saw the strongly-backed 2.72 BSP favourite Gold Wand come up just short in a 1m fillies maiden in a race where we may well have seen two potentially high-class fillies of the future.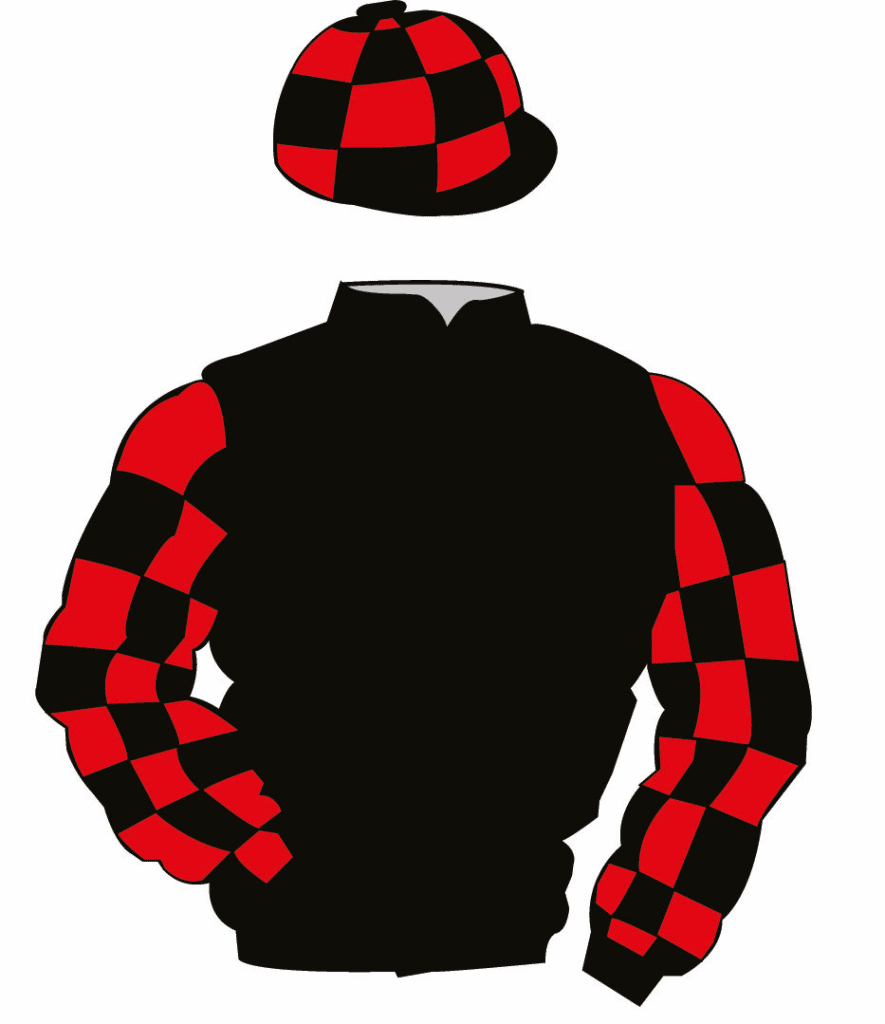 It seemed that Andrea Atzeni had a fair idea of the quality of filly he had underneath him, as Gold Wand was sent forward to lead her 14 rivals, in spite of the thoroughly testing conditions. Setting even fractions and travelling better than all of her rivals under a confident Atzeni (to the extent that she was the last off the bridle), Gold Wand looked to do very little wrong on her racecourse debut, changing her legs and quickening nicely when shaken up 300 yards from home, yet all the while she was being chased by the advancing Domino Darling (Golden Horn x Disco Volante (Sadler's Wells)) who edged ahead with 100 yards to race, only for Gold Wand to re-rally all the way to the line, the pair passing the post with just a neck margin to separate them.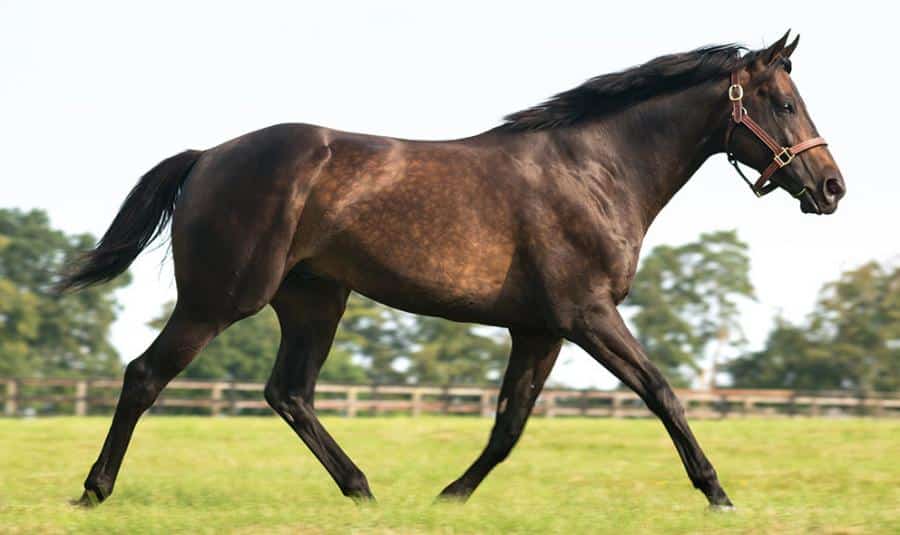 There are many reasons to be bullish about this race as a form guide. Off a pace that proved largely even, it was taking to see both Domino Darling & Gold Wand quicken well off it and finish so strongly, with both fillies receiving upgrades for their final 2 furlong splits from a sectional point of view. Moreover, in doing so, they pulled 4½ lengths clear of the eventual 3rd, with the remainder of the field well strung out in behind. To add to this, both fillies arguably ran the relative best times on the entire Doncaster card (perhaps save for the now OR101-rated 5yo sprinter Bielsa (Invincible Spirit x Bourbon Ball (Peintre Celebre), who has since been acquired by King Power Racing) and, finally, the 3rd, 5th, 6th & 9th have all won races since, with the latter three now rated OR79, OR79 & OR77 respectively (having been beaten 7, 13 & 20 lengths respectively here).
On the evidence of their only start, both Domino Darling & Gold Wand can prove Group performers of the future and go a long way to advertising Golden Horn's (Cape Cross x Fleche D'Or (Dubai Destination)) claims as a sire on the rise. Whilst Gold Wand looked to be fairly well clued up on debut, she looks highly likely to find further improvement up in distance and on better ground, and would not look out of place in an Oaks trial upon the resumption of racing, with a maiden/novice likely to prove a formality in the interim should she take one in.