The young agent is making waves in his Hurworth Bloodstock business
This article was first published in December 2019
by Martin Stevens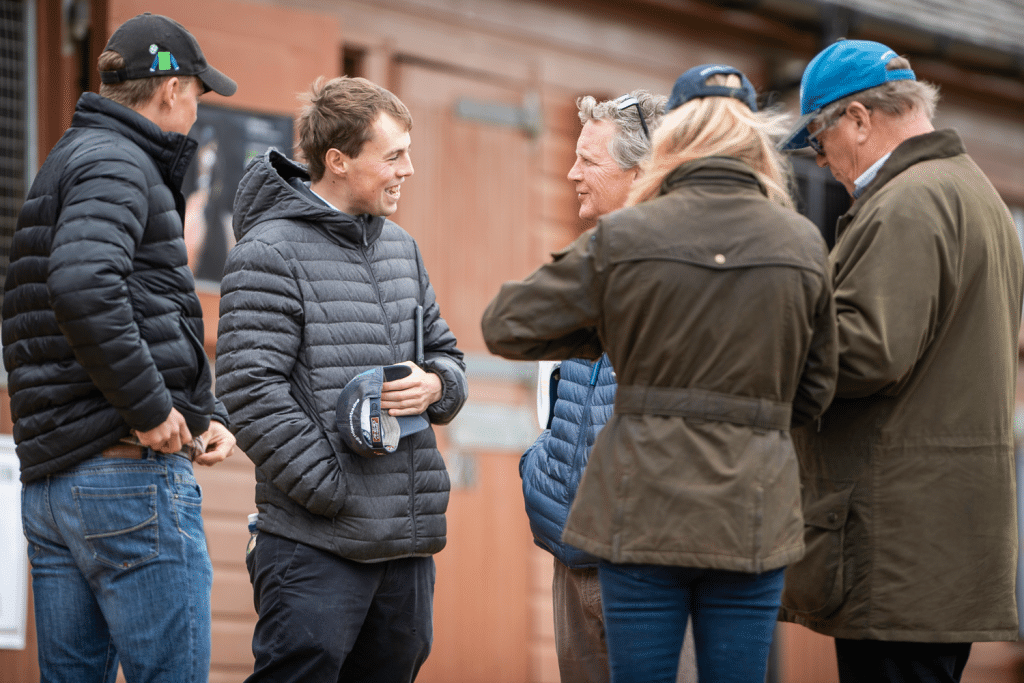 By his own admission, Sam Haggas spends all day behind a computer intensively studying form.
But the young agent hit pause on a race replay and momentarily logged out of the Racing Post website to talk about his new Hurworth Bloodstock venture and several lots at this week's Tattersalls December Mares' Sale who demonstrate that all the time spent on thorough research is not wasted.
Haggas, 27, went solo in February after spending 18 months working for John Ferguson and then Avenue Bloodstock, and earlier cutting his teeth with Gai Waterhouse in Australia and at Paddy Power in Ireland.
"I had a great time with John, Mark McStay and Amy Lanigan," he says of his spell at Avenue Bloodstock. "They have so much experience between them and they taught me a lot. I just had a few side projects I wanted to pursue and was looking for the freedom to move around a bit, so I set up on my own."
Haggas has already had his keen eye for an improver showcased by assisting with the selection of Urban Fox, bought by Barnane Stud out of the stables of James Tate for 425,000gns at the end of her three-year-old season and subsequently a Group 1 winner in the Pretty Polly Stakes for Sam's father William; and by overseeing the private purchase of unbeaten Group 3 winner Miss O Connor after she won a Gowran Park maiden on her debut at four in May.
Miss O Connor is a withdrawal from the December Sale, but Haggas snr is still sending up from his Somerville Lodge Stables a filly and a mare whose latent abilities were correctly identified by Haggas jnr when purchased cheaply at auction. Remarkably, both have benefited from significant pedigree updates as well as gaining black type.
Nkosikazi (lot 1,880), a four-year-old daughter of Cape Cross, was signed for under the Avenue Bloodstock banner at 30,000gns in Newmarket last year, having been highly tried by Brian Meehan but with only one victory, in a Redcar handicap, to her name.
She was subsequently sent out by Haggas to notch four placings, including in the Listed River Eden Fillies' Stakes in October, but more importantly perhaps her two-year-old half-brother is the Frankel colt Juan Elcano, a novice stakes winner and placed in the Superlative Stakes and Champagne Stakes in his three starts for Kevin Ryan.
Sam Haggas says: "The updates have been pure luck, although Nkosikazi had a pretty good page anyway – her granddam [Wosaita] has three black type-producing daughters, one of them being the dam of Uni, who looked awesome when she won the Breeders' Cup Mile recently, which helps as well.
"And then there's Juan Elcano. He showed a lot for a Frankel so early in his two-year-old season, in fact I believe he has the second highest RPR for one by the sire at that stage of their career; only Fair Eva was higher. He's a very exciting three-year-old prospect."
Explaining why he took the punt on Nkosikazi enhancing her profile, he says: "She'd shown enough at home for Brian Meehan to warrant a place in the Coronation Stakes on her third start and then she won quite nicely at Redcar, but she just lost her way a little.
"She was a bit of a risk, but I liked her sire – Cape Cross has had three European Classic winners as a broodmare sire in Australia, Masar and Laurens – and the pedigree was a sizeable backstop if it didn't work out, although as it happened she maintained her form nicely and got her black type."
The acquisition of Island Of Life (lot 1,783) for €25,000 from the Goffs November Sale in 2017 was inspired in part by rags to riches success enjoyed by William Haggas with another Dubawi filly, Crystal River, who was bought as a twice-raced maiden from Godolphin at a bread and butter Ascot sale in March 2017 for £28,000 and went on to win both her next starts, including a Listed contest in France.
Island Of Life joined Somerville Lodge and won four races, collecting precious black type with a second placing in the Listed Lady Wulfruna Stakes and a third in the Group 3 Chipchase Stakes. Miraculously, just over two months after Sam Haggas signed the docket for her, the half-brother Gold Town, a maiden and nursery winner at the time of the sale, came out and won the UAE 2,000 Guineas.
"I was just starting with John Ferguson and he was willing to support me by giving me an order," says Haggas. "I went for the tried and tested formula with a Dubawi filly, having noted that she'd been sent off even-money on debut in a race that one of dad's had won, so I had a good handle on the form and there was the hope she could go on.
"But, like Nkosikazi, she was a bit of a risk and I've got to give all the credit to my mother [Maureen Haggas]. She took it upon herself to ride Island Of Life every day, and the filly turned into a bit of a project for her. Again, Gold Town winning in Dubai wasn't something we were expecting but it was very welcome."
The absent Miss O Connor is a daughter of Roderic O'Connor who is now unbeaten in four starts having won a Nottingham novice stakes, the Listed Dick Hern Stakes and Group 3 Prix Perth since her purchase for Roy and Gretchen Jackson's Lael Stables and move to William Haggas. She will pursue more glory at five in 2020.
"I'm very very grateful to Lael Stables," says Sam Haggas, who, when with Avenue Bloodstock, also bought the Group 3 winner and Group 2-placed I'm So Fancy out of Jessica Harrington's yard on behalf of the Jacksons for 500,000gns.
"I can't think of many people who would have been jumping out of their seats to buy a filly like Miss O Connor, who was unraced at two and three and had been a €4,000 vendor buyback as a yearling. If she'd injured herself the week after we purchased her and her racing career had been over, she'd be virtually worthless.
"I'm so thankful they took that risk, but then they're very sporting owners; they're keeping One Master in training at six. They just love their racing."
Another of Haggas's main clients is his longtime friend, the young trainer George Boughey, with the pair helping each other out in their nascent careers.
"I'd just started with John Ferguson and didn't have a lot on my plate yet when George had an order to buy a filly for his father, and he wanted to do it through me," says Haggas.
"We ended up buying Shankara [for 12,000gns from the Tattersalls Autumn Horses in Training Sale] and though she didn't quite want to go on the track, her full-brother is Vintager, who had finished fifth in the Horris Hill before she sold but has came good this year with Group 2 and Group 3 wins."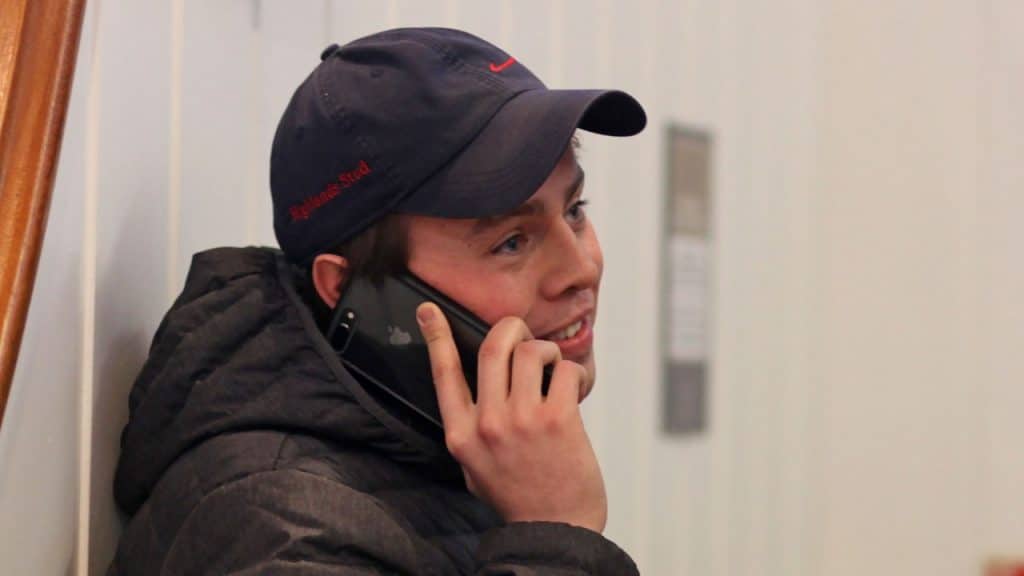 Shankara is offered at the Tattersalls December Mares' Sale as lot 1,867 from the Castlebridge Consignment.
"We bought four at the horses in training sale in the 15 to 25,000gns bracket, which will hopefully give him a better quality horse to go to war with next year," says Haggas.
Form horses are Haggas's stock in trade, and he says: "I'm setting my stall out as an agent focussing on horses in training. I spend most of my time behind a computer watching replays, going through form; I'm into data and am always looking at what stacks up; what has and what hasn't worked.
"I like looking at sectional times and stride patterns and generally the work that Will Duff Gordon at Total Performance Data does. It just adds more colour to what we see with our eyes.
"None of it is dissimilar to what I was doing when I worked in the racing department of Paddy Power for two and a half years – it was also research into trying to spot horses' true potential but in that case it was to set odds."
As for Haggas's ambitions for Hurworth Bloodstock, he says: "I love what I'm doing at the moment – I don't even really see it as a job – but I want to be buying Group 1 winners all over the world: in America, Australia, Hong Kong, Britain, Ireland and France, specialising in the form horse."
The success of I'm So Fancy, Miss O Connor and Urban Fox suggest Haggas is well on the way to achieving that.
Even if this week's Tattersalls offerings Island Of Life and Nkosikazi didn't quite come up to elite level, they do show all of Haggas's computer study and encyclopaedic knowledge of the form book enables him to pinpoint those horses whose profiles look ripe for enhancement.